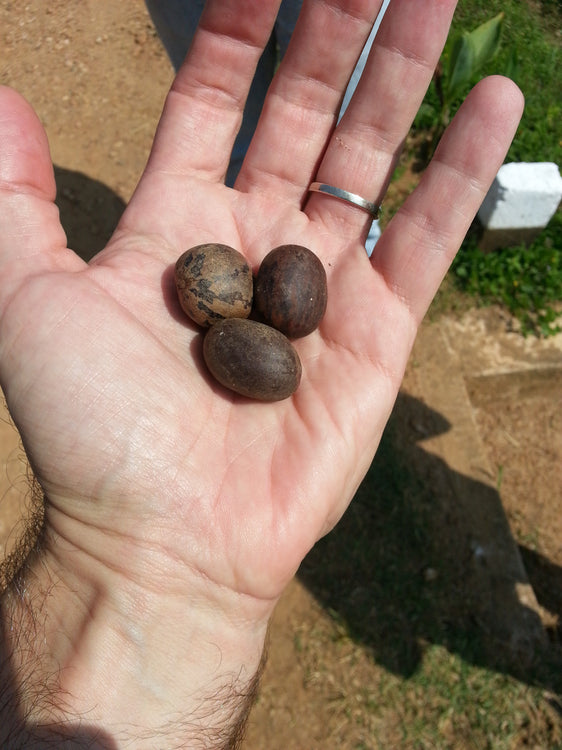 Sri Lankan Organic Latex Production (part one)
Those of our lovely customers who have purchased, slept on, or enquired about our spectacularly comfortable Canadian-made Obasan natural rubber mattresses know how incredibly sustainable they are! Made from 100% certified organic components, they are incredibly durable and long-lasting. The mattress cores are made from natural rubber, sourced from the Hevea Brasiliensis (rubber) tree. 
Last month, Good Planet founders Ian and Alain found themselves in Sri Lanka. A three hour drive from Sri Lanka's capital city, Colombo, brought the boys to the plantation that produces Obasan's certified organic latex rubber. 
The plantation's on-going, successful mission is to create disease-proof trees in a completely sustainable, organic process. ​
The first step in the process is to produce a superior tree, and to do this, bud grafting is used. Once the seeds germinate, and are grown to a certain size, the saplings have buds from offshoots of the "mother trees" grafted onto them. 

Grafting is a skilled job, and the workers employed for this function are paid exceptionally well. Secure jobs, good working conditions, childcare and other employment benefits are hallmarks of the plantation the boys toured.
One of the workers demonstrated how the delicate grafting process works - Ian got to do one, a little clumsily according to the reaction of the worker - and the newly grafted bud becomes the basis of a new, high-producing, disease resistant tree. 
Following the grafting and nurturing part of the tour, the boys moved on to the mature trees, and the delicate art of tapping the latex. But not before taking some liquid refreshment from a fresh king coconut.  

(Part two to follow) 
​