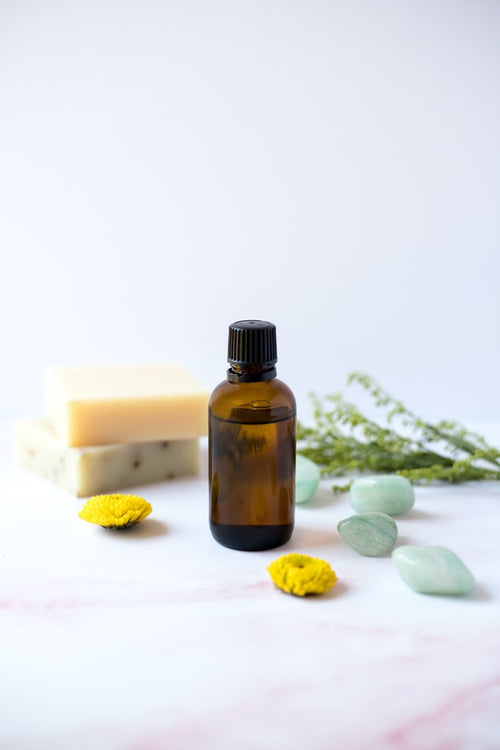 Refills, refills, refills!
Did you know that we refill a lot of the products we carry? With every refill you save not only the environment, but also your wallet!
All our "Good Planet" body care and home products, from bubble bath, shampoo and conditioner to room sprays and linen sprays are refillable. And it's not just that you get a 5% discount when you refill your bottles, your refills are included in our "buy two, get one free" deal as well. If you would like to get a different scent for your products, that's not a problem either: we can custom scent pretty much every Good Planet bodycare product with the essential oils we've got. Some may require more time than others, though, so please ask us which are quick if you're short on time!
Many of you know it already, but here's a reminder: We're the only place on Vancouver Island where you can get your routine deodorant refilled. Bring your empty routine jar and save the environment - and some money as well! Another fun fact: You can bring your very own jar and we fill it for you with 58 grams of your favourite routine.
We're also a refill station for a range of Soap Exchange products - mostly household cleaning products like the Nature Power All purpose cleaner and scented and unscented laundry detergent (liquid and powder) but we also refill the vanilla silk and the sensibility shampoo and conditioner. Come in, bring your Soap Exchange bottle - or if you have your own 500 ml or 1 litre bottle, you can bring that and we fill it up for you.
Pretty new for us are our Nelson Naturals toothpaste refills. Same here: bring your empty jar and we refill it for you for a little discount on the regular price for a new jar.
Some customers were waiting for a long time but a few weeks ago, finally the TruEarth laundry strips arrived. And guess what? We have them in bulk now und you can get single strips (makes two loads of laundry) for 98 Cents each.
Does your Kapok, buckwheat or natural rubber pillow need a refresh? We've got you covered! Come over and grab a bag of new filling so you don't have to get a whole new pillow!

Do you have a favourite refillable product that we're missing? Let us know! We are always looking to add new items to our lineup!