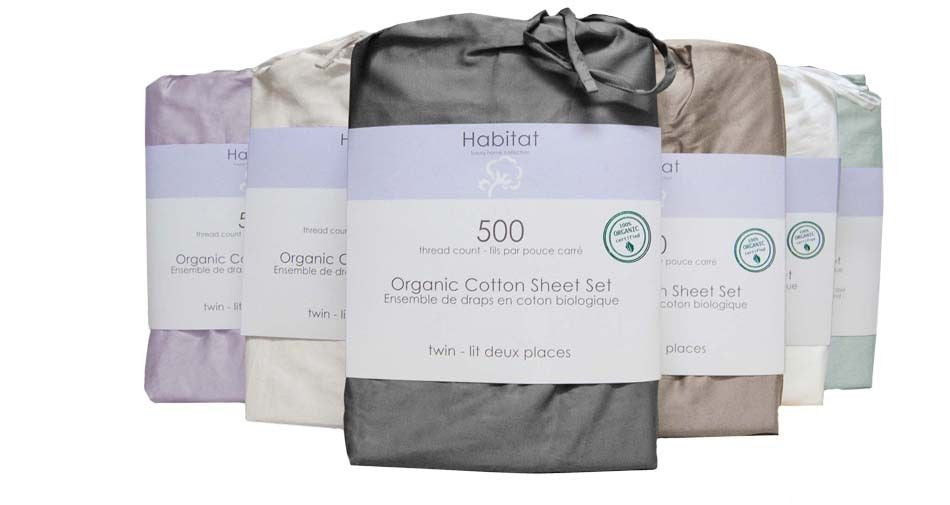 Organic Bedding For All
When you consider that we spend one third of our life in bed, what we sleep on starts to become more of a concern. Even if you burn the candle at both ends and chase all kinds of deadlines, chances are you're spending 35+ hours in bed each week. We all know about the importance of organic when it comes to food, but the things we surround ourselves with (& sleep) are just as important.
'Organic' can seem like the buzzword du jour, or a cause only for the rich. Here at Good Planet we strive to make 'good' accessible. Which is why we're very excited to offer a new line of organic cotton sheet sets in our healthy bedding section.
These sheet sets have a 500 thread count and are certified organic. They're also incredibly cost effective. Just $119 for a queen set and $129 for the king. Each set includes 2 x pillow cases, 1 x flat sheet, 1 x fitted sheet. These beautiful sheet sets are a great first step to a healthy bedroom.